ATOTO AC-4450 Bluetooth OBDII In-depth Review
Posted by zhenhua yang on
ATOTO AC4450 Bluetooth OBDII using feedback from our enthusiastic user Tim Miller , Tim Miller comes from Denver, Colorado. He is the Founder and Chief writer of Obdfocus.com and Obdadvisor.com. He has been working as an automotive mechanic and blogger for over 10 years writing articles to share his experiences and expertise. You may take it as reference if you feel any confusion about this product.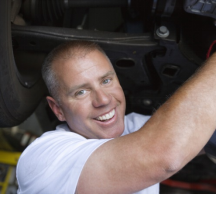 Are you on the lookout for a professional OBD2 diagnostic scan tool? It's much better to purchase a trusted, reliable and high-tech OBD2 diagnostic scanner that can meet your needs and adequately take care of your vehicle. Thus, we will review the ATOTO AC-450 Bluetooth OBDII.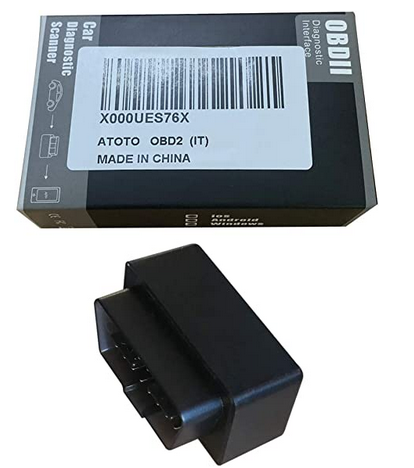 This is an OBD2 Scanner for ATOTO A6Y and S8 Series, which is compatible with the Torque App and Android Car Stereo and boasts many positive reviews, high technology features, and versatile uses.
Thus, the ATOTO AC-4450 OBD2 is recommended for use. Let's take a deeper look at this scan tool.
Advanced Features
The ATOTO AC-4450 is compatible with the ATOTO A6Y and S8 Series and Android Car Stereo. Although paired with the former, you must remove the current pairing records before pairing the scanner to the matched series. It can also be paired with other ATOTO devices, especially stereos and radios.
The vehicle tool can check scan codes as usual but goes the extra mile in looking them up on the internet. It streams all kinds of data live in real-time, such as MPH, MPG, Fuel Level, and RPM. It can calculate ¼ miles run times.
Main Features
Software & Usability
The OBD2 scanner is easy to use and accessible. As long as you delete all the paired devices from your car or stereo, you can connect the tool and pair it. If the OBD2 indicator light is on, this means the device is working. Then, open the app on your phone and check if the data is being displayed.
The ATOTO AC-4450 can be used on other vehicles since it works with your phone via Bluetooth and can display hundreds of statistics. It also has displays that save your minimum and maximum readings and a setting for warning alarms.
Software and Updates
The ATOTO AC-4450 uses a Torque App to display all its scan codes and readings. The app can be easily downloaded, and once it does, it takes about 30 seconds before reading the vehicle's computer. After this, it can show the data in real time.
ATOTO will regularly update the app whenever there are changes to the vehicle tool. It also gives you an alert whenever there is an update.
This ensures that the device can properly scan your devices and even increase its functions.
Now you see why the ATOTO AC-4450 is well-known and trusted among many car users.
Vehicle Coverage
Regardless of the type of vehicle you're using; the ATOTO AC-4450 scan tool will be able to read the codes. The device works mostly with other ATOTO android car entertainment systems, which means that as long as your car can accommodate an android car stereo, you'll be able to use the vehicle scan tool.
It can work on different radios and stereo systems such as ATOTO A6Y series, S8 G2 series, and other similar models. It also covers vehicles like Mazda, Hummer, and other vehicles that accommodate android car stereos. There's a good chance this tool will be compatible with your car too as long as it is OBD2.
Marketed Users
The ATOTO AC-4450 tool is marketed to any car owner, mechanic or enthusiast who needs a tool to read hundreds of scan codes and diagnose their stereo system with the right problem. Car owners and enthusiasts purchase the device to save time at the mechanics, especially if it turns out to be a problem they can solve.
Mechanics also need the ATOTO scan tool to make diagnoses accurately and quickly when a customer comes with a car problem. Because it can read hundreds of statistics, includes many features, and comes with an app, it can be used for professional purposes.
Pros and Cons
Pros:
Can read over a hundred codes and statistics.
Wide vehicle coverage and can be used with many android stereos.
Include setting warning alarms and saving readings.
Works with your phone through Bluetooth for versatility.
App is easy to download, use and update.
Pocket sized and can be easily carried about.
Can be used by professionals and newbies.
Cons
Hard to remove it once you plug it in.
Can cause a flat car battery when you leave it plugged in.
Does not work effectively for OBD1 cars (cars before 1996).
Customer Reviews
The scanner was working great at first but suddenly stopped connecting to my Torque app. When I called ATOTO for troubleshooting steps, they put me through how to fix it, and the tool started working perfectly.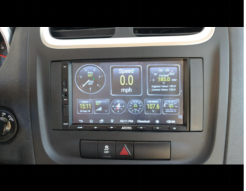 I bought this scan tool for my ATOTO A6, and it works like a charm! Even when I leave the device plugged in at all times, it offers good value for my money and is easy to use.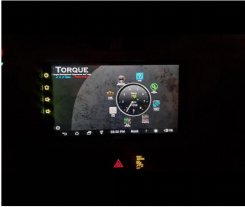 I recently installed the ATOTO A6 stereo in my car and was advised to purchase this Bluetooth OBDII scanner. I'm glad I did! The tool and app were affordable, and they offer incredible value.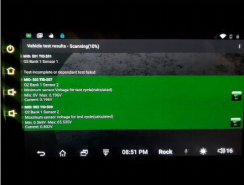 Although the scanner is affordable, the software was more expensive. Not only this, but the ATOTO-4450 didn't work with my older Hummer vehicle.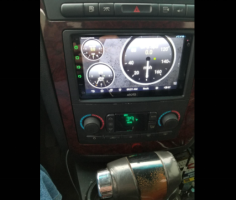 I've been happy with this ATOTO product ever since I purchased it. I'm planning to repurchase the scanner after I upgrade all my cars to ATOTO S8 G2 Premium.
FAQs
Is the ATOTO AC-4450 durable?
Yes, it is. As long as it is handled properly, the ATOTO AC-4450 scan tool will last for a long time.
How easy is it to use the ATOTO AC-4450 scanner?
As long as you follow the manual and steps on the app to the latter, it is very straightforward to use the scan tool.
When you leave it plugged in, does it drain battery power?
This isn't the case for many vehicles. Only a few users have complained about the scanner causing a flat battery in their cars.
Will the ATOTO AC-4450 read injector ratings?
No, it would not. The tool is not programmed to read injector ratings.
What color of lights should I see when plugging in an adapter?
The scan tool will be red until connected. When connected, it will show blue.
Final Thoughts
From our complete review, the question now is whether you should purchase the ATOTO AC-4450 tool. This tool offers way more advantages than disadvantages, features many positive reviews and is widely used among many, whether they are professional mechanics or plain car owners. The scan tool is recommended and advisable for anyone who uses an OBD2 vehicle.
---
Share this post
---
---